Pediatric dentist in 21219
You want your child to have strong, healthy teeth and gums, without having to worry too much about cavities, toothaches, and other problems. At Spectrum Dental, it's our highest priority to make your child's visits here pleasant. And while we have put a great deal of effort into creating and maintaining a fun and positive environment, and our entire staff including our pediatric dentist in 21219 are patient and gentle, nothing is more essential to an upbeat attitude on your child's part than feeling confident that she or he is not going to experience pain here. We do our very best to see that everything we do for your child is either pain-free or as close as humanly possible.
Good dental habits learned early will last your child a lifetime. Our pediatric dentist in 21219 will help with that, by working closely with you to develop the best strategies including proper nutrition, limiting sugar, good brushing and flossing technique, and of course a commitment to twice yearly checkups at our office. The very first time you bring your child in, we will take the time to acquaint him or her with the equipment and tools, because when they're familiar then they are less scary.
A pediatric dental exam consists of a physical and visual inspection of your child's teeth and gums along with taking x-rays to detect cavities. Finding them early, while they're still small, is the next best thing to preventing them entirely. Our pediatric dentist in 21219 will also analyze your child's bite and jaws. A teeth cleaning is included, because it eliminates any remaining plaque and bacteria, the primary cause of tooth decay and gum disease in the first place.
Our pediatric dentist in 21219 will be your partner in looking after your child's dental well-being, including offering tips on handling teething and talking about the role of fluoride in cavity prevention. With proper care, there is every reason to be expect that your child will keep her or his baby teeth until they fall out on their regular schedule to make way for his or her adult teeth.
Spectrum Dental
200 East 33rd Street
Baltimore, Maryland 21218
410-648-2298
By Spectrum Dental
August 26, 2015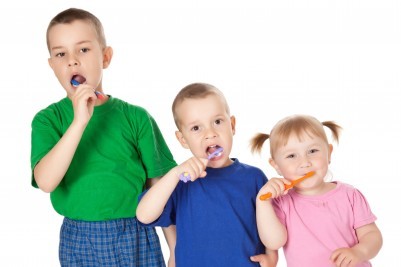 Blog Posts
Follow Us