Dental implants, porcelain veneers, bonding with composite resins, and teeth whitening are all used independently to improve the appearance of your teeth. But when they are combined, including the use of all of them, it's what we refer to as a cosmetic smile makeover, a comprehensive treatment that addresses a host of different challenges. The result is a brand new smile that you'll be proud of. At Spectrum Dental, we are pleased to offer this treatment for our valued patients.
If you're not sure where to start when you look at your teeth in the mirror, the answer is just to come in and see our cosmetic dentist Baltimore. A simple consultation and examination succeeds in cataloging your goals, taking into account your preferences. Testing will determine if you are a good candidate for this treatment. Your gums should be in generally good health, your tooth structure basically sound, and your jaw bone strong and thick. The highest priority for a cosmetic smile makeover is to replace lost teeth. The best way to do so is with implants, because they look, feel, and act like real teeth. If you have teeth that are chipped or cracked, crooked or misshapen, have wide gaps between them, are ill-sized, or that have too much gum showing, there are two ways for our cosmetic dentist Baltimore to deal with those issues. Porcelain veneers are thin shells placed over those teeth, while bonding involves placing soft resins over the flaws and then hardening the resins. Either or both may be most suitable for your unique circumstances. Complete the makeover with teeth whitening. Strip away those stains safely and noticeably to get a more brilliant overall look.
Don't waste any more time living with your current smile. Reach out to our office and book an appointment with our cosmetic dentist Baltimore.
By Spectrum Dental
January 30, 2019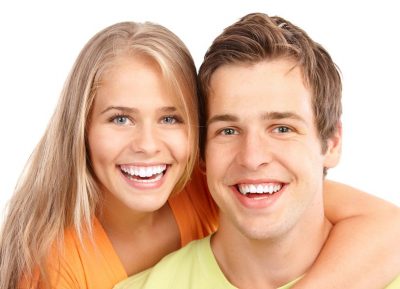 Blog Posts
Follow Us